VSP Vision Care Selected as Preferred Vendor by ACAP
Specializing in government-funded health care programs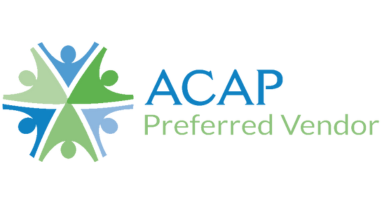 VSP® Vision Care is excited to announce that it has been selected as a preferred vendor by the Association for Community Affiliated Plans (ACAP), an organization of health plans that specializes in government-funded health care programs. Among the many benefits of ACAP membership are research, advocacy, and leadership development via the ACAP Coffee Break podcast. And as the only not-for-profit eye care company in the U.S., VSP is a perfect partner for the not-for-profit Safety Net Health Plans that ACAP represents.
This new partnership will give ACAP members access to VSP's wide range of vision care services, including the administration of Medicare, Medicaid, and other government programs; HEDIS and Star programs; data exchanges; audit support; and more.
ACAP currently has 78 health plan members representing more than 25 million lives in Medicaid, Medicare, The Children's Health Insurance Program (CHIP), and other public programs. Additionally, 36 of ACAP's plans operate Medicare Dual Eligible Special Needs Plans (D-SNPs), MLTSS, or Medicare-Medicaid Plans (MMP).
VSP is proud to be a part of ACAP's mission to improve the health and well-being of lower-income people and people with significant health needs. Like ACAP, VSP believes that everyone deserves access to quality vision care, and we are committed to providing access to ACAP members and the populations they serve.
Through this new affiliation, VSP's vision of "a world where everyone can bring their best vision to life" and ACAP's vision of "a country with equitable, affordable, high-quality care that is accessible regardless of income and provided through coordinated care entities" will combine to help provide essential eye care services to our most vulnerable populations, giving them a better chance to live healthier, happier lives.
Contact us to schedule a free consultation with VSP.